Recipes from the Skys with Head Chef Darren Marchant
We are delighted that Darren Marchant, Head Chef for our Skys Fleet will be contributing a weekly recipe to Travel Post.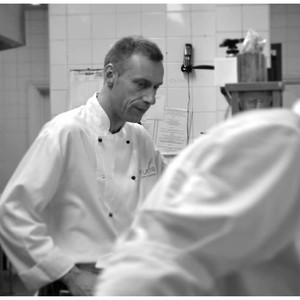 Darren has been employed as a Chef for over 30 years after initial training at Letchworth College. He spent his early years afloat as a Chef de Partie and Sous Chef then Head Chef with Hebridean Island Cruises and his first ship, almost 20 years ago, was Hebridean Spirit which is now Caledonian Sky – a ship to which Darren was delighted to return as Head Chef last year. Having left the sea in 2009, he was running the kitchens at a high class restaurant in Suffolk when the lure of the ocean became too much and he joined us on our Sky ships in early 2019, since when he has sailed as Head Chef in all three ships. He delights in passing on his skills to the next generation and in meeting the fascinating travellers aboard our ships, where he enjoys nothing more than discussing the cuisine aboard after a long day of producing the highest quality fayre for our discerning guests.
Skys Breakfast
It's a pleasure to be publishing recipes to the Noble Caledonia Travel Post website for the next few weeks from the Sky Ships. I will be publishing recipes that I know the passengers appreciate while onboard.
Simply the best start to a breakfast. You want to come back time and time again. The Sky Ships' smoothies are nutritious and packed full of flavour, made from locally sourced berries and wonderfully ripe avocados. All made fresh for you that morning. This smoothie recipe was adapted when the Caledonian Sky was in New Zealand for its winter cruise. I was in Napier going around the local markets and came across the amazing selection of avocados and kiwi fruits. Salmon Royale dish was taken from the traditional Eggs Benedict recipe and has varied names such as Eggs Atlantic, Eggs Hemingway or Eggs Montreal.
Many thanks,
Darren Marchant
Head Chef – the Sky Fleet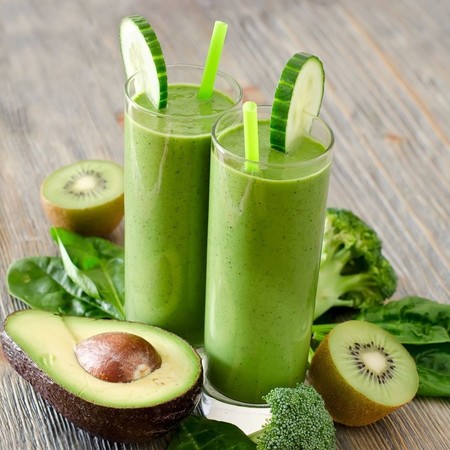 Healthy Avocado and Kiwi Smoothie- Serves 2
1 Ripe Avocado, peeled and stoned
2 Kiwis, peeled
1 Freshly squeezed Lime
2 Cups of Apple Juice
3 Sprigs of Mint
2 Tablespoons Honey
6 Ice Cubes
1 Granny Smith apple, cored and diced
Method
1. Place all ingredients into the blender or Nutra Bullet. Start on low speed and then increase the speed until smooth.
2. serve in chilled glass
Granola berry trifle - Serves 4
Ingredients
| | |
| --- | --- |
| 2 Teaspoon of Coconut Oil | 50 Grams Raisins |
| 2 Tablespoons Honey | 1 Teaspoon Light Brown Sugar |
| 300 Grams Rolled Oats | |
| 50 Grams Pumpkin Seeds | Fresh Berries |
| 50 Grams Dried Cranberries | 100 Grams Raspberries |
| Granola | 100 Grams Blueberries |
| 125ML Maple Syrup | 100 Grams Strawberries |
| 2 Vanilla Pods, Split and Seeds removed | |
| 50 Grams Sunflower Seeds | To Finish |
| 100 Grams Flaked Almonds | 200ml Fresh Greek Yogurt |
Method
1. Pre heat the oven to 160-170 degrees. Place greaseproof paper on to a baking tray.
2. Place the syrup, honey and oil into a bowl and mix with the vanilla seeds and the brown sugar. Add all the dry ingredients except for the dried fruit and stir until all the ingredients are coated in the syrup mix.
3. Place on the greaseproof paper and spread it on the tray. Bake in the oven for 10 -15 minutes, stirring occasionally. Add the dry fruit and cook for a further 10 minutes. Remove from oven and leave to cool.
4. Cut your strawberries into quarters and check your raspberries inside for any unwanted foreign objects, wash and pat dry.
5. To serve, layer up your preferred glass with fresh fruit, yogurt and granola.
Salmon Royale
| | |
| --- | --- |
| Ingredients | Hollandaise |
| 100ml White Wine Vinegar | 3 Large Egg Yolks |
| 4 Large Free Range Eggs | 400ml White Wine Vinegar |
| 2 Toasting Muffins | 100 Dry White Wine |
| 8 slices smoked salmon | 2 Sprigs Tarragon |
| Chopped chives for garnishing | 1 Teaspoon White Peppercorns |
| | 200ml Melted Butter Skimmed |
| | 1 small shallot peeled and thinly slice |
| | 1 lemon juiced |
Method
1. In a saucepan add the vinegar and white wine peppercorns and tarragon and the sliced shallot and bring to the boil and reduce by half strain and reserve see hints and tips for success of storing).
2. Boil a pan medium size pan of water that will fit a heatproof bowl on top with a secure fit Once the water is boiling turn down and simmer.
3. In the heatproof bowl add the egg yolks and 2 teaspoon of the reduced vinegar stock and beat the ingredients together.
4. Place the bowl over the saucepan and using a whisk vigorously whisk the mixture until its has doubled in volume taking of the saucepan time to time so the egg mixture does not start curdling and scrapping the mixture down from the sides once mixture is doubled in size, mixture should look all smooth and airy.
5. This part you will need to take your time add a little of the warm melted butter whisking while adding and then place on the saucepan and whisking cooking the egg mixture a little more repeat this process until all butter is combined in the hollandaise mixture you should have now is a mixture smooth and fluffy.
6. Add the lemon juice and stir add salt and white pepper to taste.
7. Set this aside and cling film.
Poached Eggs
1. Bring a saucepan of water to the boil at least 1.5 to 2 litres of water adding the vinegar.
2. Crack eggs separately and place in individual cups or ramekins.
3. Cut the English breakfast muffins in half sideways and toast until golden brown.
4. Stir the boiling water fast making a whirlpool in the centre of the pan then add 1 egg at a time and cook for 2 -3 minutes it is possible to do 2 eggs at a time then remove the eggs from the saucepan.
5. Place 2 halves of muffin on a plate and spread with a thin coating of hollandaise. Place a poached egg on each piece muffin and two pieces of smoked salmon on each egg and then spoon some hollandaise on each egg and serve.
Previous weeks recipes