Noble Caledonia Book Club with Brenda McLoughlin
We are delighted to launch the first ever Noble Caledonia Book Club run by our very own Cruise Director Brenda McLoughlin. Brenda has been hosting book groups in her local area since 2009, in person and by Zoom, and would like to share her love of travel and reading with our Travel Post readers.
Each month we will read a book set in a different part of the world which we hope might inspire your next adventure.
Details of the books chosen for the next couple of months are below and Brenda looks forward to welcoming faces, both new and old, via the marvel that is Zoom as well as hearing any book recommendations you may have.

Brenda McLoughlin
Brenda is from Lancashire and has worked in the travel and tourism industry for over thirty years in operations, as a Tour Manager and Cruise Director. She was for many years responsible for creating cruise itineraries and exciting shore excursions for discerning travellers. Brenda is fascinated by other cultures and truly believes that travelling opens the mind and should be compulsory! At home Brenda runs and hosts five reading groups and creative writing groups and leads guided walking tours in the Yorkshire Dales, the Forest of the Bowland and in the southern Lake District. She is also Chairman of her local branch of the Arts Society (formerly NADFAS, National Association of Decorative and Fine Arts Society) and volunteers for the National Trust. Brenda is delighted to work with Noble Caledonia, very much enjoys helping to make holidays special and always looks forward to getting to know everyone. Brenda works on sea vessels, river boats and land programmes in any and all parts of the world.
Date: Monday 28th June 2021
Time: TBC
This month we will be discussing The Silence of the Girls by Pat Barker
A revision of The Iliad which re-telling the story of the most famous conflict in literature - the legendary Trojan War - through the voiceless women of war. This is a striking novel with a powerful message about who gets to tell the stories and why it matters. When her city falls to the Greeks, Briseis's old life is shattered. She is transformed from queen to captive, from free woman to slave, awarded to the god-like warrior Achilles and is the prize in the conflict between him and Agamemnon. She is not the only woman to suffer in this way as many others are taken from their homes and given to the fighters during the course of a long and bitter war. Moving the epic drama of the Trojan War away from its usual male-centric gaze, this novel seeks out the women's story, charting the journey of a sometime-queen across the chaos of history, searching for freedom and the right to be the author of her own story.
Date: Monday 26th July 2021
Time: TBC
This month we will be discussing When I Lived in Modern Times by Linda Grant
It is April 1946. Evelyn Sert, 20 years old, a hairdresser from Soho sails for Palestine where Jewish refugees and idealists are gathering from across Europe to start a new life in a brand new country. In the glittering, cosmopolitan, Bauhaus city of Tel Aviv, anything seems possible – the new self, new Jew, new woman are all feasible. Evelyn, adept at disguises, reinvents herself as the bleached-blonde Priscilla Jones. Immersed in a world of passionate idealism, she finds love, and with Johnny, her lover, finds herself at the heart of a very dangerous game.
Date: Monday 23rd August 2021
Time: TBC
This month we will be discussing The Murmur of Bees by Sofia Segovia
From the day that old Nana Reja found a baby abandoned under a bridge, the life of a small Mexican town forever changed. Disfigured and covered in a blanket of bees, little Simonopio is for some locals the stuff of superstition, a child kissed by the devil. But he is welcomed by landowners Francisco and Beatriz Morales, who adopt him and care for him as if he were their own. As he grows up, Simonopio becomes a cause for wonder to the Morales family, because when the uncannily gifted child closes his eyes, he can see what no one else can—visions of all that is yet to come, both beautiful and dangerous. Followed by his protective swarm of bees and living to deliver his adoptive family from threats—both human and those of nature—Simonopio's purpose in Linares will, in time, be divined. Set against the backdrop of the Mexican Revolution and the devastating influenza of 1918, The Murmur of Bees captures both the fate of a country in flux and the destiny of one family that has put their love, faith, and future in the unbelievable.
Each meeting is limited to eight participants (an extra meeting will be arranged if there is demand) and the sessions are expected to last approximately 75 minutes.
If you are interested in joining please e-mail: travelpost@noble-caledonia.co.uk with your name and the date that you would like to attend.
Once your place has been confirmed you will need to source your own book (all book choices will be easily available for purchase) and you will receive the session invite via Zoom from Brenda.
Previous Book Club Meetings
Date: Monday 24th May 2021
Time: 10.30 – 11.45 am (approximately)
This month we will be discussing The Yacoubian Building by Alaa-Al-Aswan
Set in Cairo around 1990, the time of the Gulf War, the novel follows the stories of several characters who live in the Yacoubian Building, Once the height of luxury, the building housed ultra wealthy and influential residents, but now has a shanty town on its roof, creating a clear divide between its current occupants. We learn how it had formerly been the home of wealthy manufacturers, government ministers and foreigners but after the revolution in 1952, which overthrew King Farouk and gave power to Nasser, many of the rich foreigners, native landowners and businessmen fled the country. Each vacated apartment was given to a military officer and his family, who were generally from a rural background and lower social caste than the previous residents and eventually the burgeoning population growth in its large cities over recent decades brought more poor and working classes to occupy the building.
May Book Club Review
This book received mixed feedback from our group. It is always interesting to read about different cultures but whilst several of us loved the book and found it ambitious and clever, others said it was depressing, difficult and confusing especially with so many characters. We were all grateful for the list of characters provided. The Yacoubian Building was amusing in parts with a wry touch but some had a different view and thought it was unremittingly grim.
The themes raised in the book included corruption, which spread across gender, class and over generations, government oppression, power, religion and extremism.
We agreed the book was well written and well translated. We could visualise the different areas of Cairo and the apartments in the building. Using it was a clever device to feature all the characters who lived there.
Most of the group agreed that we learned something about Islam and how easy it might be for a young man, unhappy in his life and frustrated by his lower class and poor status, to adopt increasingly radical religious views. All the women in the book were second class citizens, their lives were difficult in different ways, whatever their status. Women had no power and little to bargain with except their bodies as a last resort.
Our discussion raised the point that corruption was rife but we also wondered if it was just another way of doing business and could it realistically ever be eradicated? We all agreed it would be interesting to know what life in Egypt was like nowadays and if corruption still existed on the same scale.
On the whole this was an interesting read and produced a thought provoking discussion for our group.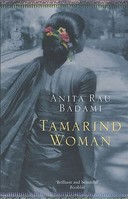 Date: Monday 26th April 2021
Time: 10.30 – 11:45 am (approximately)
This month we will be discussing Tamarind Woman by Anita Rau Badami
Kamini has recently moved from India to Canada. Plunged into the past by acrimonious telephone calls and odd postcards from her mother, she tries to make sense of the eccentric family she has left behind. Why was her Mother as bitter as a tamarind with her lot in life? Why did she seem to love Roopa best, rubbing almond oil on her skin at bath-time and never scolding her for getting her sums wrong? And where did she disappear to while Dadda was away on business, leaving her daughters in the care of a superstitious old ayah? A wise and affectionate portrait of two generations of women in an Indian family, Tamarind Woman is a beautifully evocative novel that explores the mutability of memory and unravels the deep ties of love and sometimes resentment that bind mothers and daughters.
April Book Club Review
We had a most stimulating and interesting discussion with good contributions from everyone. Our discussion covered universal themes of marriage and we spoke about isolation, abuse and the emphasis on Dharma (duty). We also spoke about Indian culture, rituals and superstition and the status of working for the railway.
We are lucky to have two men in our group who were able to bring their male perspective into our discussion. They, and the rest of us, recognised the difficulties some women encountered, in general, not just in Indian culture. We thought that the author made a good point that the expectations and differences in views between the characters in each of the four generations in the book played a huge part, and changed their lives for the better or worse. We agreed that this would probably always be the case, it is human nature, no matter where you live.
The structure of the book was clever and it was well written. The railway theme subtly moved the story along like one of the huge, overcrowded trains we have all seen in India, and dragged the family with it. The author described the sights, smells and sounds well throughout the story.
We felt sorry for both the mother and her daughters, bright and intelligent women, but the father, and many of the male characters, did not appeal to us. However, we thought the father was as much a victim of the times and culture as the female characters. We agreed that communication was paramount in relationships and in life in general.
We would recommend this book, it provoked a very good discussion and was an interesting read.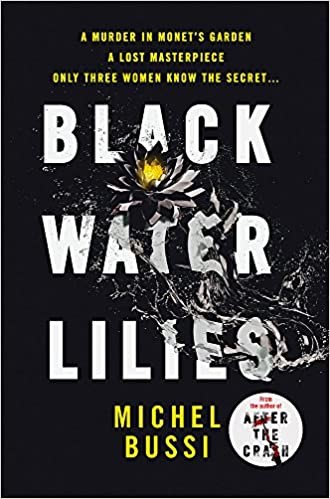 Date: Monday 22nd March 2021
This month we discussed Black Water Lilies by Michel Bussi.
The town of Giverny was the home of the artist Claude Monet and the garden where he painted his Water Lilies. But once the tourists have gone, there is a darker side to the peaceful French village.
This novel describes thirteen days that begin with one murder and end with another. Jérôme Morval, a man whose passion for art was matched only by his passion for women, has been found dead in the stream that runs through the gardens. In his pocket is a postcard of Monet's Water Lilies. Entangled in the mystery are three women: a young painting prodigy, a seductive village schoolteacher, and an old widow who watches over the village from a mill by the stream. All three of them share a secret. But what do they know about the discovery of Jérôme Morval's corpse? And what is the connection to the mysterious, rumoured painting of Black Water Lilies?
March Book Club Review
The first Noble Caledonia book club meeting was most enjoyable. We liked reading Black Water Lilies and found it an interesting murder mystery/thriller with an intriguing plot although other comments were that it was also thought to be irritating, slightly too long and needed more editing. The book was well written and well translated from its original French language. The many red herrings scattered throughout and the clever storyline by the author fooled us; some felt the book needed a mathematical construct in order to work out Whodunnit. We also felt that most but not all of the characters were well drawn and we very much liked the sense of place it gave, especially interesting to those who had already visited Giverny. The reading group is looking forward to our next meeting in April when we move from northern France and will be transported to India as we discuss Tamarind Woman by Anita Rau Badami.