Noble Caledonia Book Club with Brenda McLoughlin
We are delighted to launch the first ever Noble Caledonia Book Club run by our very own Cruise Director Brenda McLoughlin. Brenda has been hosting book groups in her local area since 2009, in person and by Zoom, and would like to share her love of travel and reading with our Travel Post readers.
Each month we will read a book set in a different part of the world which we hope might inspire your next adventure.
Details of the books chosen for the next couple of months are below and Brenda looks forward to welcoming faces, both new and old, via the marvel that is Zoom as well as hearing any book recommendations you may have.

Brenda McLoughlin
Brenda is from Lancashire and has worked in the travel and tourism industry for over thirty years in operations, as a Tour Manager and Cruise Director. She was for many years responsible for creating cruise itineraries and exciting shore excursions for discerning travellers. Brenda is fascinated by other cultures and truly believes that travelling opens the mind and should be compulsory! At home Brenda runs and hosts five reading groups and creative writing groups and leads guided walking tours in the Yorkshire Dales, the Forest of the Bowland and in the southern Lake District. She is also Chairman of her local branch of the Arts Society (formerly NADFAS, National Association of Decorative and Fine Arts Society) and volunteers for the National Trust. Brenda is delighted to work with Noble Caledonia, very much enjoys helping to make holidays special and always looks forward to getting to know everyone. Brenda works on sea vessels, river boats and land programmes in any and all parts of the world.
Date: Monday 22nd March 2021
Time: 10.30 am – 11:45 (approximately)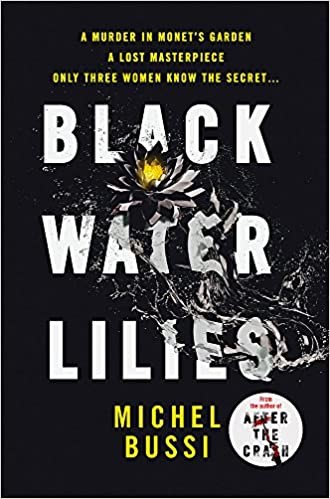 This month will be discussing Black Water Lilies by Michel Bussi.
The town of Giverny was the home of the artist Claude Monet and the garden where he painted his Water Lilies. But once the tourists have gone, there is a darker side to the peaceful French village.
This novel describes thirteen days that begin with one murder and end with another. Jérôme Morval, a man whose passion for art was matched only by his passion for women, has been found dead in the stream that runs through the gardens. In his pocket is a postcard of Monet's Water Lilies. Entangled in the mystery are three women: a young painting prodigy, a seductive village schoolteacher, and an old widow who watches over the village from a mill by the stream. All three of them share a secret. But what do they know about the discovery of Jérôme Morval's corpse? And what is the connection to the mysterious, rumoured painting of Black Water Lilies?
Date: Monday 26th April 2021
Time: 10.30 am – 11:45 (approximately)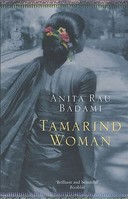 This month we will be discussing Tamarind Woman by Anita Rau Badami
Kamini has recently moved from India to Canada. Plunged into the past by acrimonious telephone calls and odd postcards from her mother, she tries to make sense of the eccentric family she has left behind. Why was her Mother as bitter as a tamarind with her lot in life? Why did she seem to love Roopa best, rubbing almond oil on her skin at bath-time and never scolding her for getting her sums wrong? And where did she disappear to while Dadda was away on business, leaving her daughters in the care of a superstitious old ayah? A wise and affectionate portrait of two generations of women in an Indian family, Tamarind Woman is a beautifully evocative novel that explores the mutability of memory and unravels the deep ties of love and sometimes resentment that bind mothers and daughters.
Each meeting is limited to eight participants (an extra meeting will be arranged if there is demand) and the sessions are expected to last approximately 75 minutes.
If you are interested in joining please e-mail: travelpost@noble-caledonia.co.uk with your name and the date that you would like to attend.
Once your place has been confirmed you will need to source your own book (all book choices will be easily available for purchase) and you will receive the session invite via Zoom from Brenda.