Lockdown Activities for 'Oldies'
Noble Caledonia is delighted to sponsor The Oldie Literary Lunches which are held monthly at Simonson's-in-the-Strand in London and have been a highlight of the London literary scene since 1996.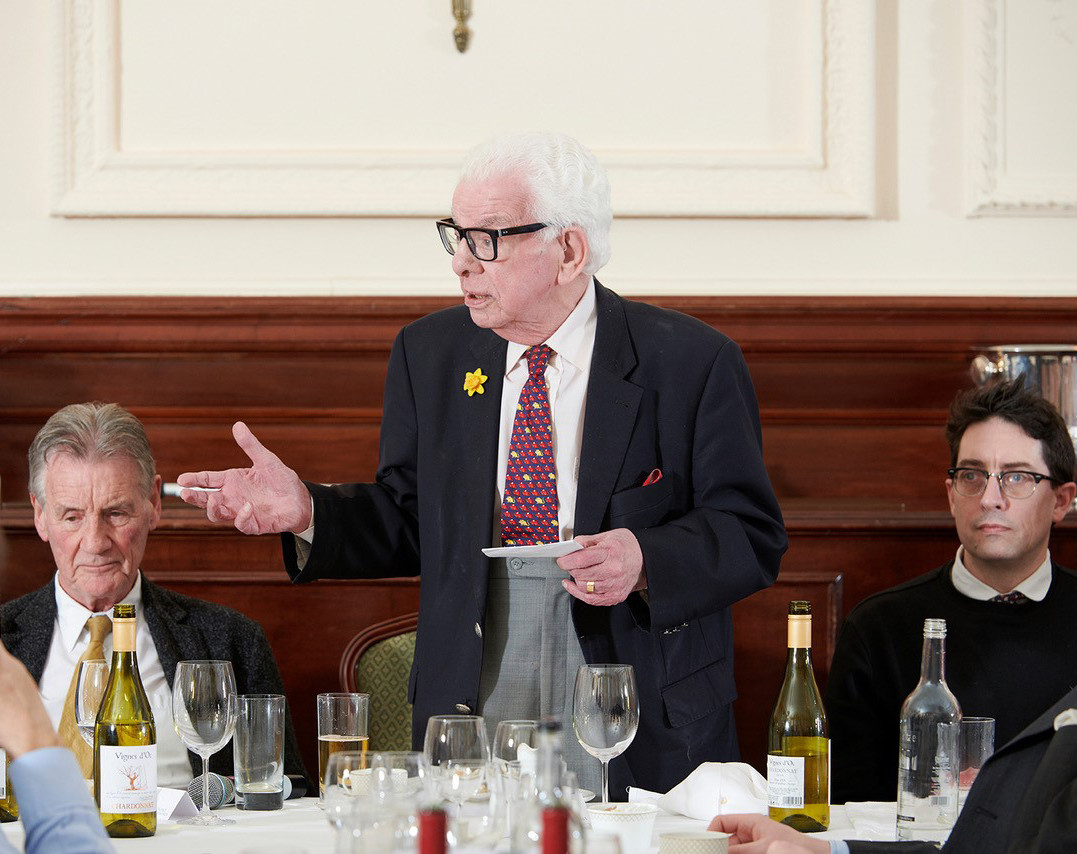 After a delicious three-course lunch with wine, three authors address the audience for ten minutes about their latest book. Alongside regular host the great Barry Cryer, The Oldie Magazine readers and lovers of all things literary, members of the Noble Caledonia office team are also present to chat about our upcoming cruises and tours.
Noble Caledonia's Chantal Cookson is a regular attendee of The Oldie Lunches and tells us what she loves about her favourite monthly engagement: "It's like a wonderful family gathering. Reminiscing with some of the guests on oceans they have sailed with us and meeting future adventurers, who just might of travel with us, some going for gold – perhaps the Antarctic! The start of lunch would not be the same without one of Britain's National Treasures – Barry Cryer introducing an array of speakers, but not before reminding us of one of his parrot jokes! When else would one ever meet Giles Brandreth who illuminates the room with fun and laughter, Roy Hattersley for a catch up on his dogs, the chic, ever resourceful Rachel Johnson, Henry Blofeld the quintessentially English cricket commentator and hear the eloquent Valerie Grove on her latest biography. The delights of India from William Dalrymple and Hugo Vickers giving an insight to our Royal Family, and not long ago listening to Dan Cruickshank's – the enchantment of walking the streets of London. Harry Mount brings the lunch to an end followed by a stampede to meet the authors and hopefully buying their latest book! The Oldie Lunches, a much loved institution, and how heartening it will be when we can all meet again in The Strand!"
With COVID-19 social distancing in place and until such time that the revelries can begin again, here are some Oldie memories and resources to tide us over including some photos of speakers at recent Oldie Lunches.
Listen to previous The Oldie Lunch talks here
Enjoy a daily joke by Barry Cryer here
Sign up to The Oldie Memoir-Writing Course for free here
Gyles Brandreth Victoria Hislop Michael Palin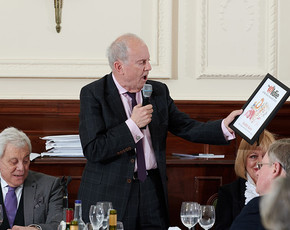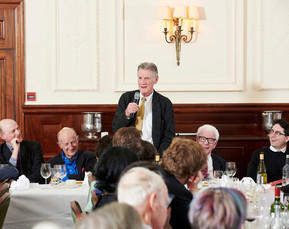 If you would like to see the speaker line up for future lunches and secure your place click here