Birding from my cabin (and balcony) by Simon Cook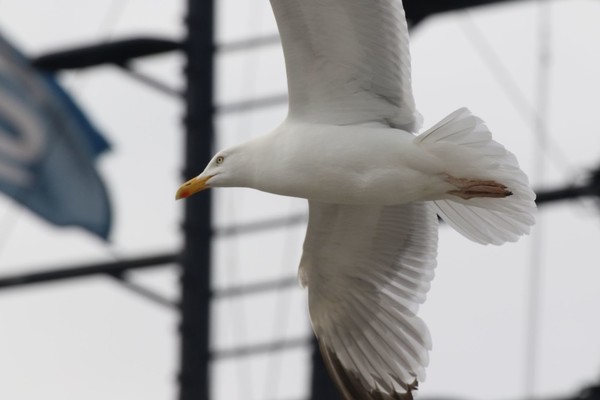 This necessarily short account runs from the evening of Friday 4th June 2021 (when I joined Hebridean Sky at Portland, southern England) and midday on the 8th, when we left the pier to take on fuel.
The most obvious and most plentiful birds were gulls. In addition to a few lesser & greater black-backed there were scores of herring gulls. Many liked to hang out on the skips between us and Island Sky, no doubt looking for food. Around the harbour, from time to time, was a grey heron, a couple of cormorants, a few crows and up to 4 oystercatchers. One afternoon, a pied wagtail flew past at eye level. Also on the pier were feral pigeons. Flying across the wooded slopes below The Verne, an old citadel, were their wild cousins, wood pigeons.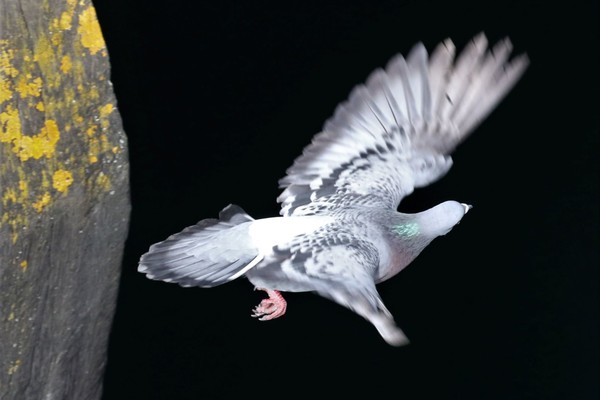 On the cliffs below The Verne there were numerous breeding jackdaws and a relative, the magpie, was also seen. Regular scanning produced a single swift and a single kestrel. There was a sighting, early on, of a "proper" seabird going east - a northern fulmar. It had probably been following the 12-mile long (data provided by our geologist, Chris) Chesil Beach and, rather than flying south and around the Isle of Portland, it had taken the short cut to the north.
Finally and best of all, came up to two buzzards and a speeding peregrine falcon, the fastest bird in the world. Like the jackdaws, they too nest high up on the limestone cliffs. Now, if you've been counting and if I've got this right, you'll have reached the outstanding total of FIFTEEN species! Here endeth the lesson.
Back to Getting Ready to Set Sail