South Pacific - The alternative guide
Lizzie Matthews catches a boat to some of the South Seas' lesser known pearls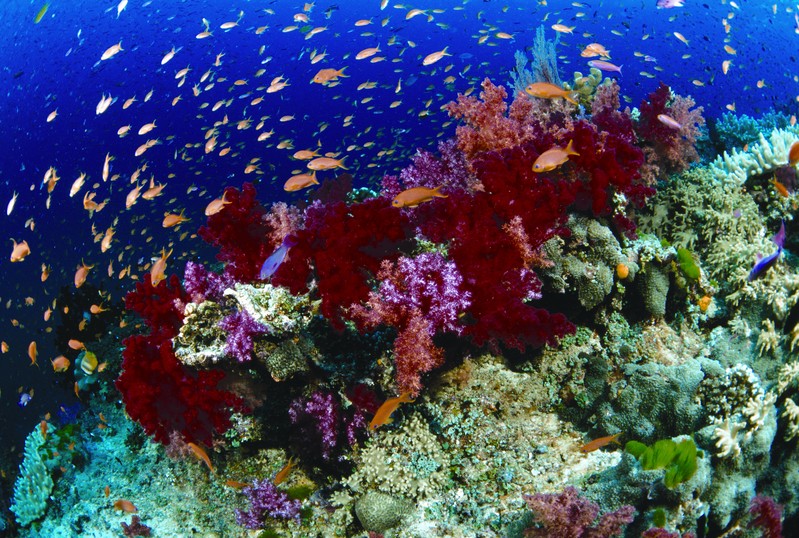 We glided across a lagoon so still it felt like I was crossing the world's largest mirror. Minutes later I was diving into the ginclear water – the party of angelfish I had unwittingly broken up flashed past my eyes in a strobe display of black and yellow stripes. As they cleared, a lawn of sea anemones and lettuce-like fan corals appeared, surrounded by psychedelic fish shimmering like silver leaves. I dipped my mask beneath the surface and let the warm current carry me along the edge of the reef wall – to my right, a conveyor belt of sculptural corals and territorial fish; on my left, an ethereal expanse of blue. That morning I had been welcomed into the beachside houses of the island's inhabitants, been showered with garlands of pink plumeria flowers, and learnt about their way of life. Further inland, we trekked through dense forest and heady fragrances, past palms drooping with leaves the size of tea-trays and blossoms that I'd only ever seen before in the hothouse at Kew.
A typical day in the South Pacific and you feel like you've stepped into the pages of National Geographic. As well as being some of the most arresting places on earth, the islands of the South Pacific are home to a beautiful people whose lives adhere to the simple rules of the ocean and an extraordinary culture steeped in myth and tradition. Many of the islands have attracted divers, surfers and chic resorts to their shores, and it's not hard to see why. The rainforest-clad peaks of Bora Bora, or the colourful landscapes of the Marquesas Islands are obvious stopping points on any South Pacific expedition. There are, however, hundreds of other islands that lie off the popular cruise itineraries that are just as captivating.
Noble Caledonia offer a diverse collection of expeditions in the South Pacific which explore some of the more remote islands. These are places where contact with the outside world is relatively limited, where you can escape any other tourists, and where you can recapture that sense of exploration. Here are top spots not to miss: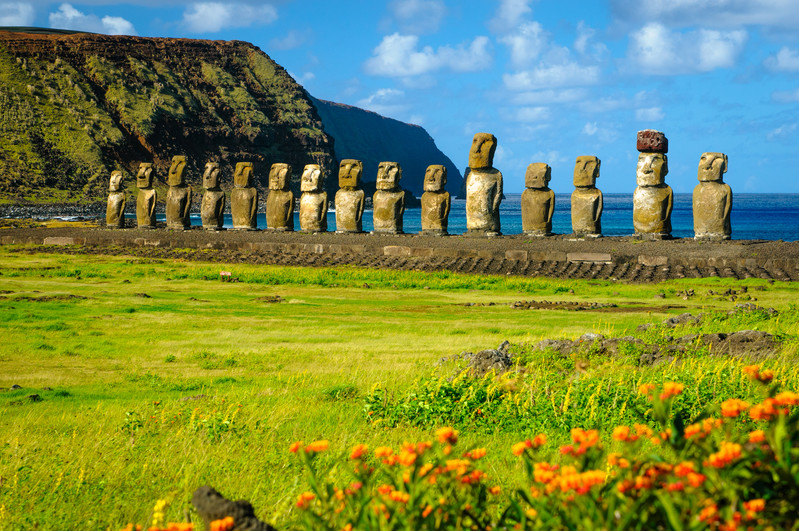 There's nothing like a few question marks hanging over the origins of a 'wonder' to give it that extra je ne sais quoi. Well, Easter Island has plenty. Miles from anywhere, Easter Island squats in the middle of the South Pacific – a dot of crumbly lava fields, sweeping pastures and extinct volcanoes that would probably be unknown to most people were it not for its mysterious statues. Hundreds of moody-looking moai were carved from the island's volcanic rock between the tenth and 16th centuries. What's less clear is how the Rapa Nui went about designing, sculpting, transporting and erecting them. And why? Who do the long-faced, long-eared, heavy-browed figures represent? Who exactly are they pouting at across the ocean? You could of course spend your visit trying to get some answers – but it's probably best to just marvel at the mystery. Pitcairn Island It's not hard to see why the Bounty mutineers of 1790 finally settled upon tiny Pitcairn Island for their hideaway settlement. A lush patch of green that rises steeply from the surrounding ocean – surely the perfect place to establish your own utopia. Most of the original mutineers met a sticky end, but their descendents still live on to make up a meagre island population of 50 inhabitants. Unsurprisingly, they are fascinating people to talk to, whether they hark back to their ancestors' violent histories, explain what life is like in such an insular community, or start conversing with each other in the bizarre Pitkern dialect.
Pitcairn Island
Perhaps the best thing about Pitcairn is the simplicity of its placenames: return from Pitcairn and you can claim to have made it up the 'Hill of Difficulty', to have swum in 'Big Pool' or to have wandered through 'Little George Coc'nuts'. Be careful if you go for a coastal cliff walk though – over the years certain precipitous bits have been named after those who got too close to the edge. Watch out for 'Where Dan Fall', 'Tom Off', 'Johnny Fall', and the best of all… 'Oh Dear'.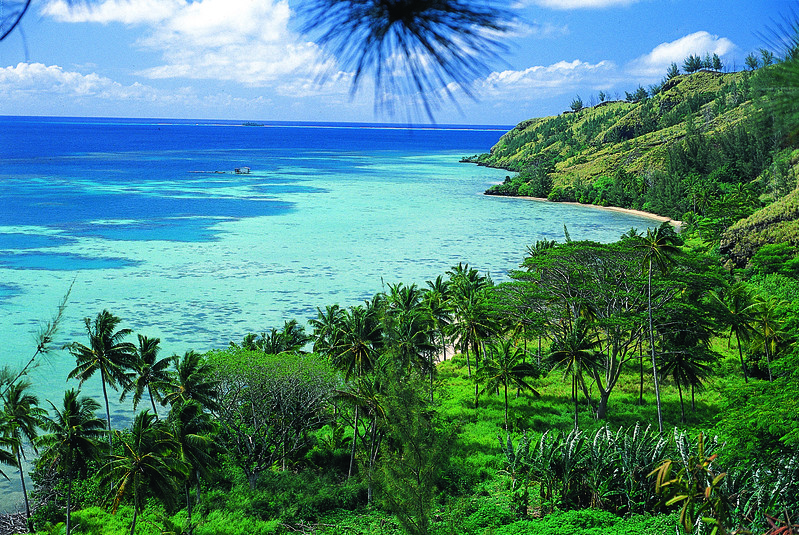 Of all the French Polynesian archipelagoes, this is the most isolated. A cluster of steep volcanic islands congregate within an encompassing reef. Mangareva is the only inhabited island in the group – meaning 'Floating Mountain' it soars above the ocean, the peak of Mt Duff reaching the heady height of 1,500 feet. Back in 1834 a fanatical French priest called Father Honoré Laval of the Congregation of Sacred Hearts arrived in The Gambiers to rid the islands of non-existent sin and cannibalism. He ended up practically enslaving the native population and forcing them to build a ridiculously huge 1,200-seat cathedral complete with outbuildings, triumphal arches and other unnecessary religious extravagances. As a result, the population of Mangareva plummeted from 9,000 to 500. The cathedral of St Michael still remains as a symbol of his obsession and as a tribute to the native culture that it replaced.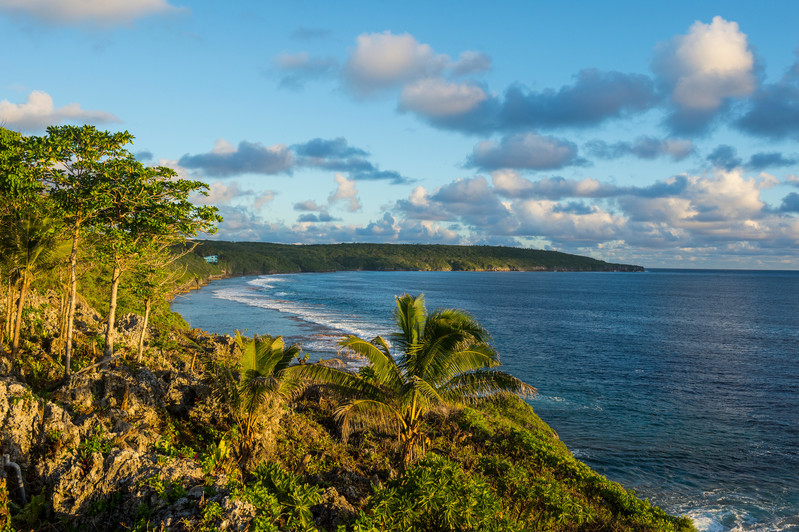 Niue knows all about isolation. Its closest neighbours are Tonga, about 360 miles south-west, and Rarotonga, 600 miles south-east. The smallest self-governing island in the world, it is also probably the most unspoiled main island in the Pacific. It sits like a two-tiered wedding cake rising from the sea, its twin terraces covered in shady forest, orchids, hibiscus and frangipani. As a result, the skies above Niue are filled with parakeets and the impossibly romantic white long-tailed tern. Below ground level, things get even more interesting with a crazy network of caves, crevices and fissures covered in dripping stalagtites. Matapa Chasm is home to a crystal clear pool that was once the bathing spot of choice for Niuean royalty. Or head to the Arches of Talava for an atmospheric trek through forest, caves and colourful rock formations.
Life in the South Pacific might be laid-back and sleepy, but the volcano that makes up the island of Tofua is far from dormant. Bubbling gases and steam sneak out of the volcanic fissure above virgin woodland of palms and ferns. Watch the island at night from the comfort of the deck and you'll probably see flames and spurts lighting up the sky. If you fancy a dip with a difference, swim ashore and then trek your way up and over the side of the volcano to the crater. Shimmering at the bottom is a crystal clear, freshwater lake which is 800 feet deep and a unique place to go for a paddle, surrounded by the steep walls of the caldera. A tiny settlement exists on the island, but is used only by villagers from Kotu island who make their way to Tofua to harvest the kava that grows on its slopes. The resulting brew is a favourite among the locals. Try it at your peril.
Despite being Fiji's second-largest island, Vanua Levu is often overlooked by travellers who head to the buzzing beaches of Viti Levu. As a result, Vanua Levu has a more palpable sense of isolation and authentic Fijian life among its coconut groves and barrier reefs. The Fijians know all about hospitality, so it won't be long before you find yourself ushered inside for a traditional meal, or handed a fish freshly hauled from the ocean. Perhaps, more than anything, this is the place to get some 'you' time – jump in a kayak and glide through glassy lagoons or beneath overhanging trees, to the squawks of tropical birds and the swoosh of your paddles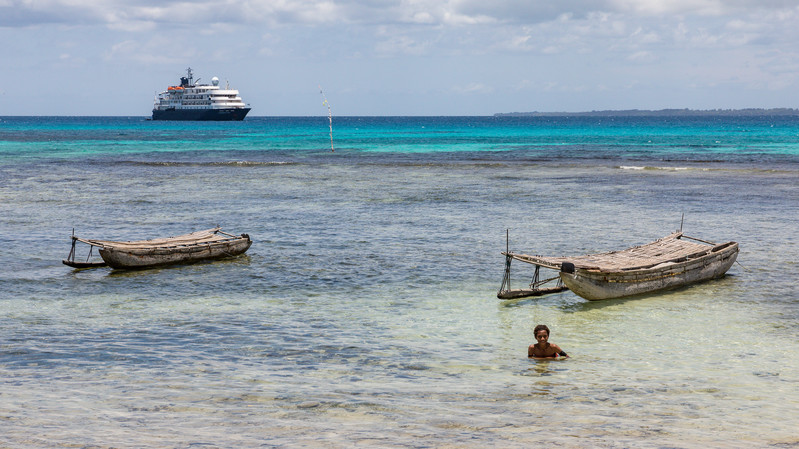 Any place that holds the yam in high esteem has to be worth a visit. Where the English hand out humble rosettes at village fetes for the largest marrow or the tastiest chutney, in the Trobriands the cultivator of the most impressive yam commands respect and prestige throughout the region. Expect to see gardens and fields heaving with the sweet potatoes, and horticultural displays in special 'yam houses' that wouldn't look out of place at Chelsea Flower Show. Trobrianders have fiercely hung on to their Polynesian traditions, resisting the influence of the West. A chat to any of the locals will inevitably be a fascinating insight into a culture that is strictly based on hierarchy and mutual respect. Perhaps more than anything you will encounter a people that are impossibly friendly and proud of their heritage and eager to show off their home. When you glance around the palm-hemmed lagoons and bustling villages, it's easy to see why.