Singing for Health
By Philip Blake-Jones
What role can singing play in helping with physical and mental health during the Covid-19 pandemic? Philip Blake-Jones (Artistic Director of London Festival Opera) explores the options during lockdown and suggests some tips to improve your breathing and mood with singing. From an article Philip wrote for 'Wiltshire Life' in April 2021

As a professional classical singer, I have lived and breathed opera for the last thirty-five years. In March 2020, as for many others, the world as I had known it was dealt a brutal blow. Making music was a vital part of life, but all engagements were postponed and online communications became crucial for survival in lockdown.
The pandemic has savaged the arts and I am concerned for the future, but hopeful that things are beginning to return to some sort of normality. There has been some consolation, though, in the opportunity this period has given to teach again. To be able to pass on what I have learned from some of the country's best teachers. That this might help with health and morale is a precious added bonus.
Using singing to aid rehabilitation for patients recovering from Covid-19 has been explored by English National Opera in their programme Breathe. Working with clinicians from Imperial College Healthcare NHS Trust the conclusion was that singing could play a key part in helping to improve breathing and general wellbeing.
We all have voices, but many were put off singing in childhood, sometimes being shamed in front of the whole class and labelled a 'droner'. Confidence is a key part of singing. It's natural to want to express ourselves vocally, but we may have been given mixed messages in the past.
I remember vividly as a schoolboy being engrossed in metalwork, gleefully filing away, and it felt natural to sing as I worked. Mortifyingly the teacher called the class to attention and announced that he was heartened that I was enjoying filing so much but 'we don't sing in the workshop Philip!' The teacher did this with kindness and gentle humour, but such experiences could make us feel uncomfortable about singing for life.
In a nutshell, good singing is using the voice with a natural support from the body. We do this spontaneously when calling to a friend over the road or raising our voice over the garden fence to attract the attention of a neighbour. It's the same body impulse when we laugh or cry as well.
A singing teacher's job is to spot and remove bad habits. My Professor at the Royal Academy of Music stressed that improving singing is about 'taking away the mess'. If singing looks easy and natural it usually sounds it. Whether a total beginner, someone who sings in a choir, or you have 'Britain's Got Talent' aspirations, you can improve.
Top singing tips:
• Before singing a phrase breath in as if you're about to say something important to a friend. In breathing out and singing encourage and strengthen a sustained, gentle outflow of air to fill a phrase of music.
• Humming is useful in developing focus and 'ping' in your sound. Using and sustaining consonants such as 'fffff' or 'sssss' and feeling the air flowing out for ten to fifteen seconds will help you find the right body connection. Progress to consonants with voice sound such as 'zzzz' or a rolled 'rrrrr'. Done correctly you will feel a consistent flow of air and a natural movement of your lower tummy muscles gradually moving towards your spine as you encourage the air to sustain the sound.
• Nothing compares to being in a room together, but the subtleties of good singing can be taught online. The wide range of people I am teaching are improving and most importantly enjoying the lessons. Singing is clearly good for physical and mental health – including the mental health of the teacher as it happens!
• Lessons online make it possible for us to connect from wherever we are in the world from the comfort of our own homes. I'm working individually and in groups with singers online here in Wiltshire and also currently in Yorkshire, Scotland, Germany, Barbados and the USA.
Tips for better singing:
• Sing in the shower or bathroom.
Bathrooms usually have good acoustics with an 'echo' and the steam can be good for the vocal cords and lungs too.
• Find some songs you love.
Whether its Monteverdi, Mozart or Puccini that lights your fire, or you prefer Nina Simone or Robbie Williams – sing along with them like no one's listening!
• Backing tracks.
Tracks are available online for most pieces for your accompaniment, so you can sing along with a band or full orchestra at home.
• Online choirs
You may find something locally or look at organisations such as the Self Isolation Choir (theselfisolationchoir.com)
• Online courses
The City Lit offers a wide range of singing courses for all standards (citylit.ac.uk)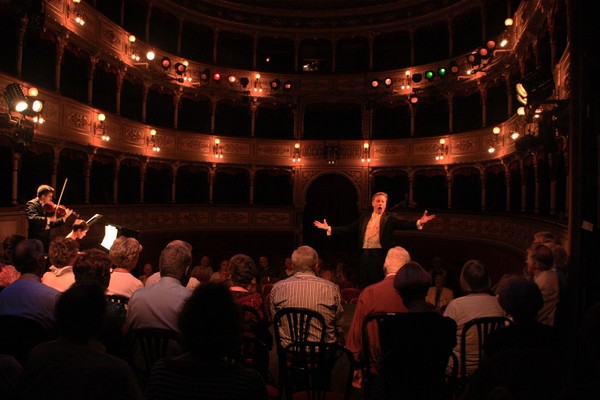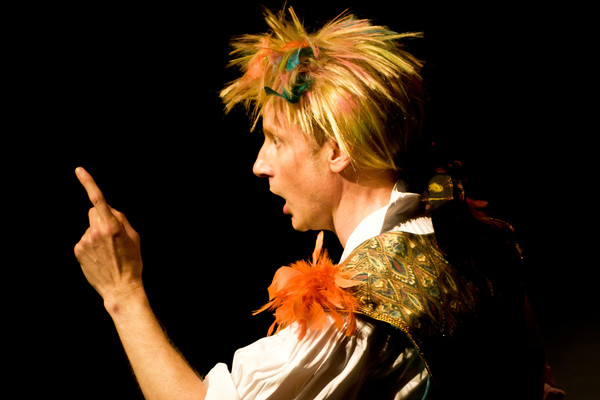 Philip studied at the Royal Academy of Music. He has appeared with Glyndebourne Festival Opera and the D'Oyly Carte Opera Company with whom he recorded to critical acclaim. He is the Artistic Director of London Festival Opera who have performed in the presence of HM The Queen, at 10 Downing Street for the Prime Minister, for the President of Malta in Valletta, La Fenice Opera House in Venice and as far afield as Hong Kong, Mumbai and Moscow. London Festival Opera has a close and longstanding relationship with Noble Caledonia performing opera in some of the world's most enchanting locations.