From the Galapagos to a Northern European sea area - An Unsung Hero
By Mike Deegan, Head of Fleet Operations
For Christmas last year I was given a replica Storm Glass. If you have not come across one, neither had I until I unwrapped it, but I discovered they were used in the 18th and 19th Centuries to predict weather. The device is a sealed glass container containing a liquid with chemical infusions and the state of the water and crystallisation within it was proposed as a method of predicting the weather. The actual inventor was unknown but after Admiral Robert Fitzroy, by then head of the fledgling Met Office, promoted their use they became known as "Fitzroy Storm Barometers". Mine is pictured here busy predicting the weather around Deegan Towers!

It brought to mind the story of Admiral Fitzroy – in my humble opinion, one of the unsung heroes of our maritime past. Overall Admiral Fitzroy was a pioneering meteorologist who made accurate daily weather predictions when he was at sea and he coined a new name to describe them – "Forecasts". But that hardly does him justice. For example he achieved his first command at the tender age of 23 – that command was HMS Beagle – ring any bells?
Much has been written about the exploits and future career of Charles Darwin following his visit to the Galapagos and his subsequent publication of "Origin of the Species". As Captain of the Beagle Fitzroy accompanied him on that expedition and his achievements, in my humble opinion, rank alongside those of Darwin. Indeed, here at Noble Caledonia, we have cause to be especially grateful to Admiral Fitzroy as one of his many achievements, in a life packed with achievements, was to make accurate weather forecasting, especially the forecasting of conditions at sea, a reality. Given we operate small ships, we depend greatly on accurate forecasts of weather and sea conditions along our routes.
Fitzroy was born into an aristocratic family in Suffolk on 5 July 1805. His father, General Lord Charles Fitzroy, could trace his ancestry back to Charles II and his mother was the daughter of the Marquess of Londonderry. He had a privileged upbringing and at the age of 12 was enrolled at the Portsmouth Naval College, before joining the Royal Navy the following year. He served as a Midshipman and Lieutenant in HMS Owen Glendower and HMS Hind - and was the first student ever to pass his Lieutenant's exam with full marks. After serving in HMS Thetis, Fitzroy became Flag Lieutenant to Admiral Otway in HMS Ganges, who was Commander in Chief of the South American Station. Whilst serving as such, the Captain of HMS Beagle, which was a survey vessel attached to the South American Flotilla, shot himself having become severely depressed during the long voyage. Otway appointed Fitzroy Acting Captain of the Beagle – where he took command on 15 December 1828 (remember what I said about him being 23 year of age!) Beagle returned to the UK in October 1830 and by then, Fitzroy has established a fine reputation as a Commanding Officer and as a Hydrographer (the production of Admiralty Charts, more accurately a map of the seabed and surrounding navigational marks and features, is called Hydrography). He had also developed an acute interest in meteorology.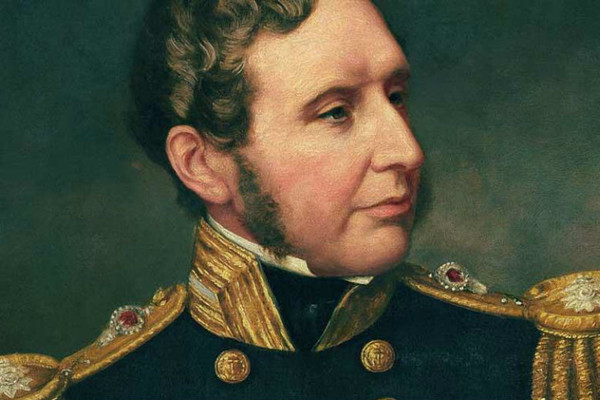 Fitzroy had political ambitions and stood as a Tory candidate for Ipswich in the General Election of 1831. His defeat enabled one of the most famous partnerships in history to form : re-appointed as Captain of HMS Beagle for a survey voyage to South America and the Pacific, Fitzroy, mindful of the suicide of Beagle's first Captain due to the loneliness of command, and of the suicide of his own uncle, Viscount Castlereagh who was Foreign Secretary at the time, asked then Chief Hydrographer of the navy, Francis Beaufort (after whom the Beaufort scale of wind speeds is named), to find him a gentleman companion for the voyage. He wrote that "Such a companion should share my scientific tastes, make good use of the expedition's opportunities for naturalism research, dine with me as an equal, and provide a semblance of normal human friendship". In the event, Beaufort, in acceding to his request, appointed Charles Darwin.
Their mission together was to last 5 years and, by all accounts, they got on well. Darwin later professed amazement however that immediately on return, Fitzroy married a woman to whom he had been engaged for the entire voyage and who he had neglected to mention once! Fitzroy also underwent something of a religious conversion during the voyage which later put him at odds with some of Darwin's theories.
In 1841, Fitzroy became the Tory MP for Durham and two years later was appointed Governor of New Zealand. However it was not a successful appointment as he was unable to appease the Maoris, war raged during his time in office (The War of the Flagpole!) and he lacked the experience or resources to adequately deal with either. On returning to the UK in 1848, he was appointed as Superintendent of Woolwich Dockyard before taking command of his last ship, the steam ship, HMS Arrogant, in 1849. However he never lost his deep fascination with meteorology and in 1854 he took up an appointment as "Meteorological Statist to the Board of Trade" and the Met Office was born!
Fitzroy developed a system where Captains of ships at sea, then later shore stations, would send weather observations and other information to his office. In 1859, Fitzroy was appalled by the heavy loss of life when a ship foundered in a storm and he set about developing a system of rudimentary predictions which could suggest future conditions and weather. This included dispatching storm glasses (he had used one and took meticulous readings from it aboard Beagle during the Galapagos voyage) to fishing communities with instructions that they should be consulted prior to putting to sea – hence their becoming known as "Fitzroy Storm Barometers". In 1860, Fitzroy's first weather predictions appeared in the Times and the following year he started the system of hoisting storm cones at ports when such an event was forecast to prevent mariners taking their vessels to sea in dangerous conditions. Many many lives were saved as a direct result of Fitzroy's elementary early weather forecasting. He published "The Weather Book" in 1863, a book which expounded theories way ahead of contemporary thinking on matters weather. The same year he was promoted to Vice Admiral, although he was no longer on the Navy's active list. He is also credited with inventing a succession of barometers, known as Fitzroy's barometers.
Political struggles within and outside the Met Office, the death of his first wife and a daughter, failing health and financial worries (he spent much of his own fortune in advancing accurate weather, especially shipping, forecasting) and depression at the fact that, despite his work, sailors' lives were still being lost at sea, lead him to suffer greatly in later life with depression. He had retired to Norwood, south of London, to seek a rural retreat and took his own life there in April 1865. In a final ignominy, the churchyard where he is buried, All Saints in Norwood, now part of the sprawling south London conurbation, lies between two of the busiest thoroughfares out of the City. Thus, even in death, he is denied the tranquillity he craved in later life.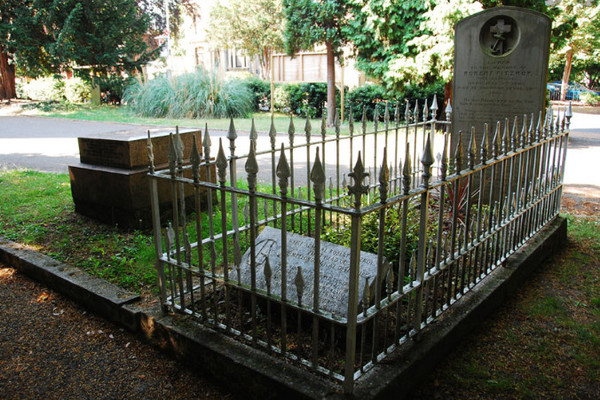 When a grateful nation discovered he had left his widow and surviving children destitute, it set about funding their remaining lives and Queen Victoria graciously provided a grace and favour apartment at Hampton Court for the family.
His legacy though is tangible : through his efforts, he invented accurate weather predictions and the shipping forecast so it is perhaps fitting that he is connected to this day with that most hallowed of BBC Radio 4 broadcasts, the Shipping Forecast. In 2002, a joint request by the French and Spanish Met Offices to rename the British Sea Area Finisterre, as it had the same name, but different geographic location, as a sea area of theirs, was met with much whooping and high-fiving at the UK Met Office which was delighted to rename the area (at the southern end of the Bay of Biscay off the north western tip of the Iberian Peninsular) in honour of the inventor of the modern day shipping forecast.
I sailed in our Galapagos based vessel, MS Isabela II, a couple of years ago and whilst the Expedition Team's focus was quite rightly on Darwin's research locally, they also mentioned Admiral Fitzroy. As you are taken on an amazing voyage around these most incredible islands in the Pacific, you can only imagine what Captain Fitzroy and his crew must have made of their finds there.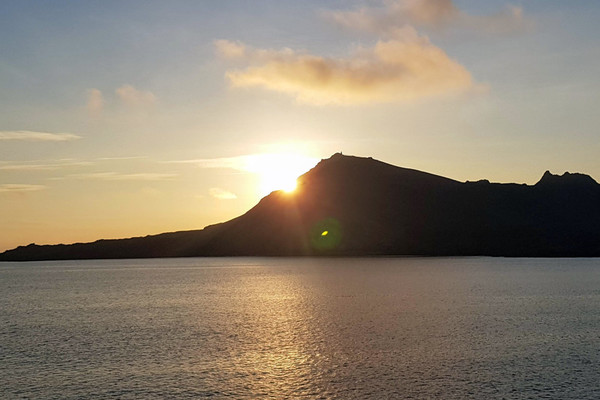 Equally you are bound to learn of the work of this extraordinary man from the Guest Speaker on any Noble Caledonia cruise which passes through sea area Fitzroy, which, being to the west of sea area Biscay is more likely to feature on your route than it's more famous neighbour to the east.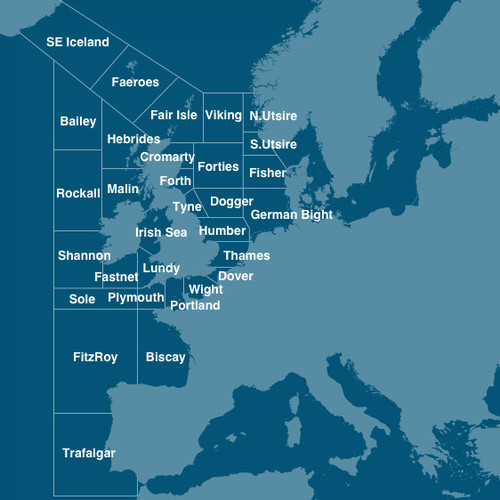 So as you cruise the Galapagos, with Noble Caledonia, or hear mention of sea area Fitzroy on the shipping forecast as you prepare for bed one evening, raise an imaginary glass to Vice Admiral Robert Fitzroy : Captain, at such an early age, of HMS Beagle on it's most famous of voyages; Scientist; inventor of the shipping forecast (indeed of the actual word "forecast") and saviour of countless thousands of lives on the high seas in the years since his rudimentary forecasts in the mid 19th Century. Admiral Fitzroy sir, we salute you!
Oh yes – and I shall let you know how my storm glass performs in the coming months.