Silver Explorer visits the Eastern Seaboard of the United States
Ripples in Time
The Eastern Seaboard of the United States is awash with history. James Pembroke encounters ghosts of the American Revolution and the Civil War, as he drifts down from New England to the old South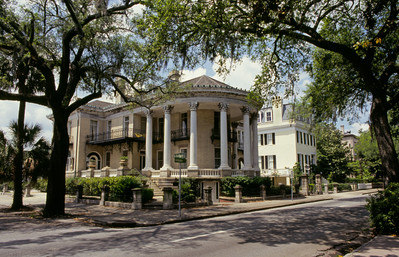 I am a born-again Cruiser. After thirty years in the wilderness of Independent Travel, and the ensuing stress of constant decisions, I have reached the Promised Water. Like other cults, we believers give everything up before boarding, and submit wholly to the Itinerary. We have no money because everything is included – every last glass of Champagne; it is Nirvana.
I have just spent two weeks cruising the Eastern Seaboard of America with 124 devotees. Our only stressful day was when we left the group in New York to do our own thing – a terrible mistake. We were back in holiday hell: queuing at museums, choosing restaurants and getting lost. It was more stressful than the most demanding day at work. Essentially, we had to make our way though a foreign country of which we knew precious little.
Our host was Noble Caledonia. They gave us another cruise five years ago, and we were similarly blown away by it. This time, I was determined to write about it, not least to rebuke the taunts of friends who assumed I would be herded unwillingly with 4,000 other passengers. And how would we cope with sitting down for breakfast, lunch and dinner with strangers? This seems to fill the supposedly independent traveller with a terror normally engendered by the prospect of a non-stop Ryanair flight to Sydney. The answer is fairly simple: at some meals, we ate alone or in our cabin, and, at others, we happily joined people from all sorts of worlds far removed from our own.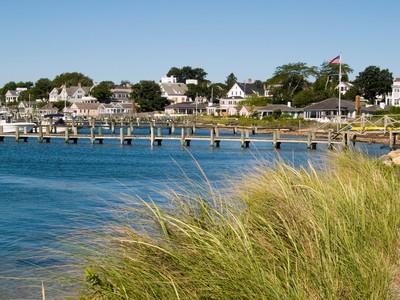 We middle-aged folk pride ourselves on finding new places off the beaten track, making new discoveries – only to find we're back on Corfu, with 10,000 other middle-class Brits whose opening (and closing) conversational gambit is 'Where do your children go to school?' About six of them came to dinner one night in February, and proceeded to mock us throughout before disclosing they were going to the untouched fleshpots of Ibiza and Tuscany while another was off on a mobile-home jaunt through the American Mid-West. I can't think of anything worse, and that's if I had a chauffeur. On a small ship, we Cruisers dock at places which haven't seen a ship that year and which we would never consider otherwise. And we can go to lots of destinations within a fortnight without packing and unpacking. In my previous life, I would never have got to Charleston or Savannah, nor the tiny Colombian island of San José. And I would have been infinitely poorer for it.
Our twelve-day cruise took in New England and the South: we travelled through the War of Independence in Boston and Williamsburg, and the War of 1812 in Chesapeake Bay and Washington, before landing at the starting point of the Civil War at Fort Sumter, Charleston. Never mind the history: the architecture has an unrivalled elegance and sophistication. Our guides were mainly excellent yet extremely humble. Each excursion began with an apology that the antebellum architecture of Boston's Beacon Hill or the colonnaded side piazzas of Charleston would be as nothing compared with dear Old England. Were they acquainted with Hemel Hempstead?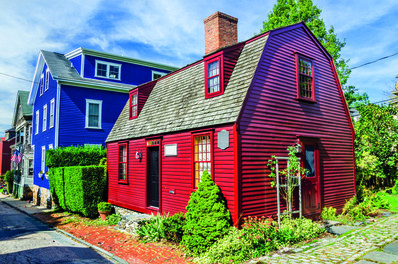 We may have our villages, but it is difficult to think of any British cities, other than Bath and Edinburgh, which maintain unspoilt glory over two square miles, without a multi-storey car park popping its head up. Savannah does. In Rhode Island, we saw the astonishing 'cottages' of the Vanderbilts, Breakers and the Marble House, built as Florentine palazzi during the Gilded Age, when heiresses were being snapped up by the British aristocracy.
We Cruisers found them not a little grotesque, after hearing that President Trump is going to convert Breakers into a casino and having just visited the Isabella Stewart Gardner Museum, in Boston. At the turn of the last century, this wealthy young widow built a vast Venetian palazzo to house her enormous art and furniture collection, which she had acquired over years, partly with the help of the decidedly dodgy Bernard Berenson. She opened it to the public in 1903, and left it to the city on her death on condition they neither sold any of it,
or moved any of it, so rightly confident was she of her layouts for each room. It is a masterpiece of reconstruction by a true connoisseur, and boasts Titian's 'Rape of Europa' and Rembrandt's only seascape.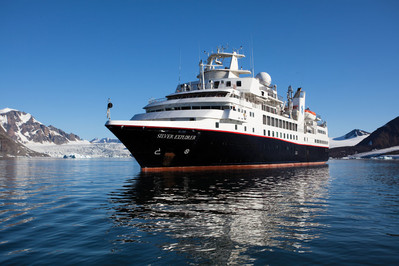 In Edgartown, on Martha's Vineyard, the joy continued as we visited the 17th-century early settlers' houses and 19th-century, multi-coloured gingerbread houses at Oak Bluffs, alongside the 18th-century timber-framed captains' houses, built out of their whaling profits. Little wonder, Stephen Spielberg decided it was the perfect location for Jaws.
Arriving at New York, with the last wisps of dawn mist hugging Manhattan's tallest and leaving in the gloriously illuminated dark, were the highlights of that regrettable day of independence. This is when skyscrapers sing for their supper, and tempts me to take a night ferry from Greenwich to Westminster. To reach Washington, we sailed up Chesapeake Bay, as our ancestors had, en route to burn the White House. Here, we were on the cusp of the North/South divide. En route, like some retrospective omen of the Civil War, four peregrine falcons chased two migrating woodpeckers around the ship. I'd like to say they got away but I'm afraid, as in 1865, bigger birds with bigger beaks won the day.
Then on to Williamsburg, the colonial capital of Virginia, fully restored to its 18th-century heyday. In the Twenties, Rev. W.A.R. Proctor, the local vicar, decided, having raised funds to restore his famous church, that he should now restore the town. It was falling down, until John and Addy Rockefeller donated $68 million to restore the place. Shops and taverns in this logo-free town are manned by colonially-attired residents, who fortunately fall short of calling one 'Sirrah' and expounding 'Gadzooks'. Throughout our days in Charleston and Savannah, the guides were quick to defend the South's instigation of the Civil War. They were right in their view that we have all been led to believe that the cause of the war was the abolition of slavery.
None of us Cruisers was aware that, prior to the Civil War, the 1828 trade tariffs meant the South contributed more than 80 per cent towards the federal budget in taxes; that Lincoln, in his inaugural address of 1861, made clear he had no intention of abolishing slavery but every intention of collecting taxes from Secessionists. The bitterness of the South's economic rout still rankles in Charleston, whose rice plantations made it America's richest city. Instead of decimating the population, it would've been cheaper for the government to buy and free the slaves.
There's nothing like drooping live oak trees and wispy Spanish Moss to put these thoughts behind one. I was brought up on Gone with the Wind by a father, who would insist on a visit to any London cinema, which was screening Clark Gable's finest hour. The film omitted to say that Charleston had endured a 578-day bombardment, which more than took the gleam off the white picket fences around which Rhett Butler, 'a gentleman from Charleston', and Scarlett O'Hara had walked their ill-fated baby daughter.
Savannah is as remarkable as Charleston, if younger by a century. Twenty-two shady squares form the grid of this city, which all but escaped the war. Both cities are surprisingly quiet: the verandahs and colonnades take one's breath away. Little wonder Charleston is booming and attracting a new wave of settlers to enjoy its climate.
Most of our waking thoughts and conversation are about our next destinations: Antarctica, the Danube, the Black Sea. God, I will pack and take a ship and get me on water once again.
Article from The Oldie December 2017